Archway HR
Our mission is to bring clean design and straightforward usability to Compliance, H&S and HR teams everywhere.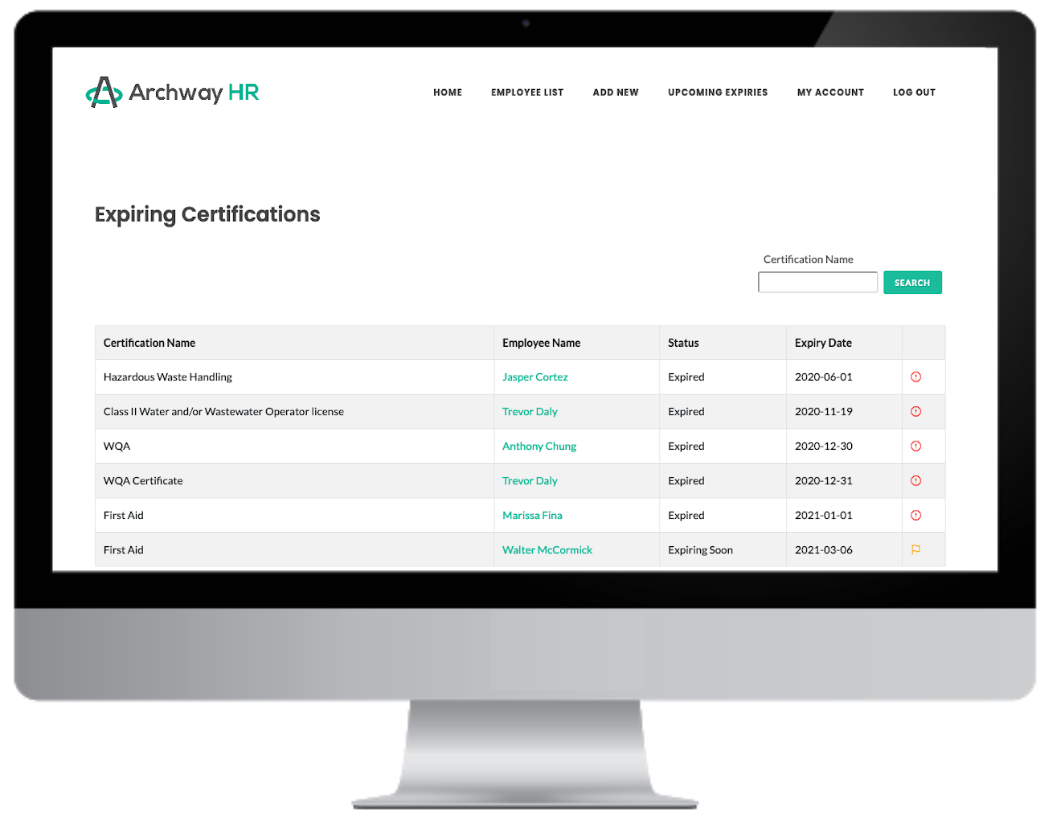 Training Tracker
No more spreadsheets and paper. No more headaches.
Our Training Tracker was designed to be as simple as possible, so you can switch over from spreadsheets without missing a beat. We know how important it is to maintain compliance and keep staff skills current.
"Every organization deserves well-designed products"
Try Certification Tracker
free

for 30 days Starts at just $70/month afterwards.